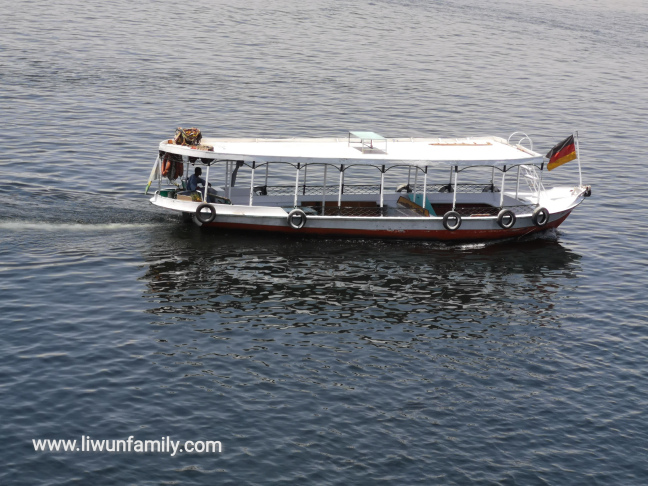 Salah satu hal yang paling mudah saya kenali pada tubuh saya yakni bila saya kena masuk angin. Duh memang norak jika saya selalu bawa jamu instan sachet dimana pun saya pergi. Biasanya disebabkan oleh kebiasaan malas makan lalu masuk angin. Cara mengatasinya jadi mudah bila sudah minum jamu sachet itu, ces pleng, kayak iklan kemudian saya bisa istirahat untuk meredakannya.
Anda pasti tertawa terpingkal-pingkal jika saya ceritakan teman kerja saya dulu menjelaskan ke teman kerja saya yang WNA tentang masuk angin dalam bahasa Inggris. Dia bilang begini, (sambil gerakan tangan ke seluruh tubuh) "You know my body is full wind. Wind enters to my body (hahahahahaha) and then you know I will feel (ekspresi badan kedinginan) cold and maybe I can (mulut membunyikan suara kentut berkali-kali, maaf hahahahahaha) many times." Hahahahaha…
Lalu si teman saya yang WNA itu cuma melongo bingung, menebak-nebak sakitnya. Saya pun terpingkal-pingkal mengingat ekspresi dan bahasa inggrisnya yang standar.
Anda tahu apa jawab teman WNA saya? "Oh I know that, that is "masuk angin"… hey don't forget my mom is Indonesia, meski saya Bule" hahahahahaha…
Giliran sekarang saya bingung menjelaskan masuk angin dalam bahasa jerman kala diserang pertanyaan, "Warum Schatz?" Hadeh otak saya sedang berputar, bukan karena pusing tetapi menjelaskan masuk angin dalam bahasa jerman hahahahaha…
"Bauchschmerzen ja Schatz?" Dia pun bertanya karena melihat saya meringis memegang perut yang telat makan jadi masuk angin.
Duh, dulu waktu kursus bahasa jerman pas tema "jenis-jenis penyakit" dikasih tahu sama Frau tentang "Masuk Angin". Kok sekarang mendadak lupa.
Buka kamus kecil Oxford Dictionary, German – English. Akhirnya saya jadi ingat, saya pun bilang, " Ich habe Blähungen Schatz. Kein problem. Leider ja. Ich muss jetzt schlafen." Hihihihihihi…Akhirnya dia pun paham.
Jika dibuka di kamus sih, Blähungen itu "wind" dan mendekati maksud "masuk angin" dibandingkan yang lain.
Begini ini kebiasaan selalu dibawa-bawa kemana-mana termasuk soal penyakit. Untungnya saya tidak jadi seperti teman saya. Bisa-bisa saya menjelaskan "masuk angin" dalam bahasa jerman tetapi malah jadi aneh kedengarannya hahahaha…
Good to know 😀